Leatherteq at the 36th USHSLA annual meeting.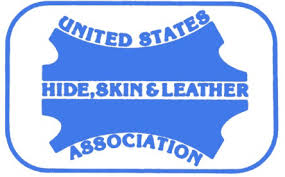 The 36th USHSLA Annual Meeting and Convention will be held October 1-2, 2015 at the Intercontinental Hotel in Downtown Chicago.
We have an outstanding agenda planned for this year's meeting. Included in the agenda will be presentations by the following:
Jon Gold, Vice President of Supply Chain and Customs Policy at the National Retail Federation, discussing the recent West Coast Ports Labor issues and potential solutions to the problem in the future;
Thomas Schneider, CEO & President of ISA TanTec, discussing hide traceability in the new LWG protocols as well as ISA TanTec's new facility in Mississippi;
A panel of representatives from Leatherteq Ltd. and the USDA Eastern Regional Research Center, discussing new technology developments and alternatives to the traditional hide curing processes;
Thomas Appleman, Senior Principal Attorney with the Law Firm of Miller Canfield, discussing contract enforcement and commercial litigation strategies in Mainland China.